The fuel team is comprised of the best fitness instructors on the north shore.
Each trainer brings his or her specific expertise and electric personality to a wide array of classes.
---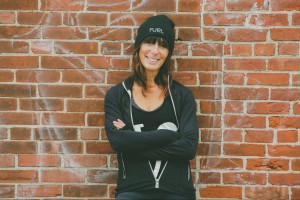 jeanne carter  |  co-founder  |  personal trainer
Jeanne has been working in the fitness industry for over 17 years. She is an AFAA certified personal trainer, ACE certified group fitness instructor, Les Mills Body Training System certified, as well as being certified in Group Power. In addition to her private training, Jeanne teaches heavy bag boxing, boot camp, cycle, dance, strength, tabata and cardiovascular training. Jeanne and Julie have developed the fuel method of training. Jeanne also holds a degree in business, and has a 15 year background in ballet.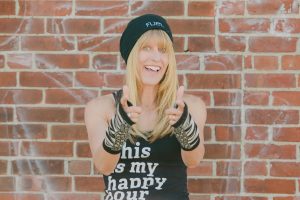 julie bokat  |  co-founder  |  personal trainer
Julie is an AFAA certified personal trainer as well as an AFAA certified spin instructor. She grew up playing basketball and softball and has been a downhill skier and runner for years.  In addition to personal training, Julie teaches cycle, boot camp, strength, cardiovascular training, barre-fit, tabata, HiiT and boxing.
Together Julie and Jeanne have developed the fuel method of training. Julie is also a visual artist and holds a Masters of Fine Arts degree in painting from the University of Pennsylvania.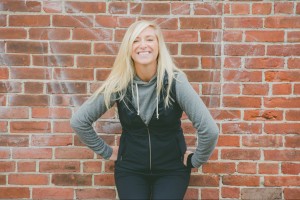 alexandra vercontaire | cycle shred | cycle | interval
Alix's love for fitness began 16 years ago when she started running! Ever since then she has had a passion for fitness and leading an active lifestyle. Her love for running encouraged her to participate in 5k's, Relay Races, Mud Runs, Half Marathons and Marathon's. About a year and a half ago Alix decided she wanted to encourage and inspire others to love fitness in the way she has grown to love fitness. She received her group fitness certification and had been teaching cross training, boot camps and Tabata classes at a fitness center in her home town of Dracut, MA.
She recently moved to the Seacoast where she plans to continue and flourish her love for an active lifestyle whether it be running, hiking & being a member of the fuel team. She is beyond excited to be joining the Fuel Team and cannot wait to inspire, encourage and push you to your goals.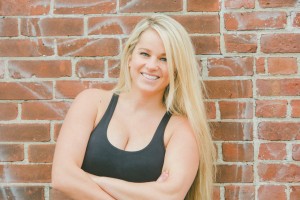 autumn notargiacomo |cycle | cycle shred 
Autumn has always lived a very active lifestyle, and grew up playing almost every sport there is. Fitness is her passion, and she will inspire you. Her classes are upbeat, energetic, fun, and no one will leave unsatisfied! The sweat will be dripping and she will push clients to their full potential.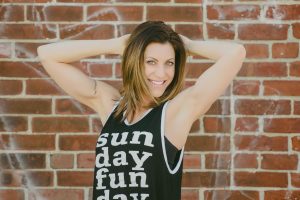 wendy rivera | barre
Wendy was born and raised in Fort Lauderdale, Florida, is a former professional ballet dancer and teacher. She trained with Miami City Ballet and taught ballet for the Palm Beach school system before moving to Massachusetts. Since she began working out at Fuel she knew she wanted to be trained in barre. It was a natural progression for her to move on to teaching barre class, which she has a passion for. She is an energetic and athletic mother of 2 and is thrilled to be able to devote the rest of her time to teaching. Her love for teaching extends to her students and she is dedicated to giving of herself to help improve each one in mind and body.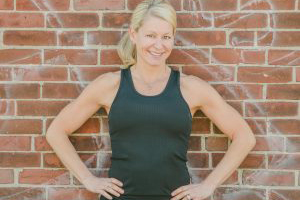 jodi field | cycle shred
Jodi Field has been coaching athletics for over 20 years. Her certifications include athletic coaching, athletic training, coaching philosophy & fundamentals, The Spinning instructor certification program & barre training. She is currently working towards both a health coach certification and her personal training certificate. Her goal as an instructor is to create a training environment that motivates & empowers individuals to challenge themselves in a fun and rewarding way. Finding balance between nutrition & fitness is her passion.
rhonda ayres | barre instructor
Watching clients gain strength, increase their flexibility, and change their bodies is truly one of my favorite things. It's my goal in every class that every client leave with a sense of accomplishment and a confidence that carries over into the rest of their day. Meet me at the barre!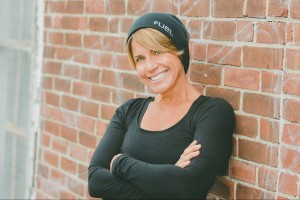 melissa o'brien | cycle | cycle shred | barre fit | interval  |  group fitness instructor
Melissa has a mission to keep people healthy. She has been a massage therapist for 15 years and is the co-owner of Massage Only in Newburyport. Melissa comes to Fuel with 10 years of fitness teaching experience. She brings her enthusiasm and energy to the studio to motivate and support athletes of every level. For a great motivating workout, come take an indoor cycle class with Melissa.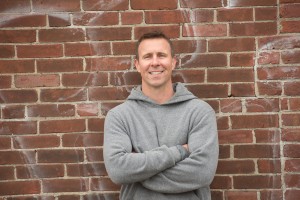 tommy murray  |  group fitness instructor  |  personal trainer
I am a former school administrator and teacher, who brings to personal training close to 20 years of experience working with both children and adults. My focus in teaching has always been student-centered and I take the same approach when working with adults. As a trainer and instructor, I draw on my experience as a parent, an athlete, and my desire to be active and adventurous to clearly understand the multi-level challenges we face to be active and physically fit.  With the right opportunity, support, and focus, I believe anyone can get on the road to being fit for life.  After all, life is easier when you are physically fit. I am honored to be joining such a great team at Fuel and looking forward to contributing to their great lineup of classes and training opportunities.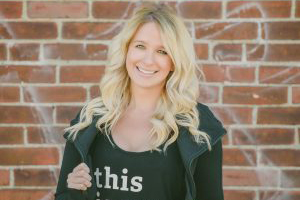 rachel carter | cycle | cycle shred
Rachel's classes are bound to get your energy up, your booty shakin', your arms pumpin', and your sweat pourin'! Her goal is to inspire and push you to your limit, all while (hopefully) keeping a smile on your face.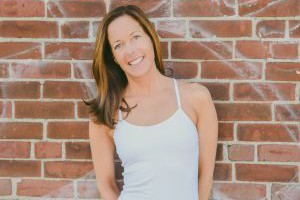 gwen dumont | barre instructor  |  barre instructor
Gwen discovered yoga in 2004 as a means to rehabilitate her lung after a serious injury and subsequent surgery. In 2007, Gwen added barre classes to her fitness mix and found the complementary practices to be perfect for her in terms of toning, building strength, and increasing flexibility. Gwen began teaching barre in 2008 and since then has enjoyed sharing her love and enthusiasm for barre with many dedicated and strong clients who are determined to "stay in it!" In addition to teaching barre, Gwen is a substitute teacher at Brookwood School, teaching grades PreK-8. When not teaching, Gwen loves spending time with her daughter, walking, reading, writing, and traveling internationally.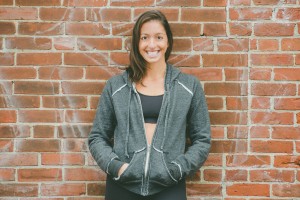 jessie reardon | barre fit | interval | cycle  |  group fitness instructor  |  personal trainer
Jessie Reardon is an ACE Certified Group Fitness instructor who has always led an active lifestyle. A college athlete, Jessie now stays active in a variety of ways, whether it's chasing her three kids around the park, participating in FUEL's outdoor bootcamp or barre classes, or taking a flying trapeze class. Jessie's classes are personal, energetic, and upbeat. While motivating and pushing you to your personal limits, she ensures her classes provide you with a safe, effective and FUN workout that will leave you coming back for more! Jessie is also available for personal and/or small group training, during which you can focus on more individualized goals and develop a long term fitness plan built on a cross training-based workout regime.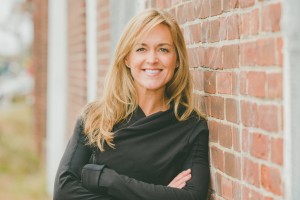 meagan king | running coach  |  running coach
Meagan has been running, training and racing distances from 5k to marathon for more than 12 years. She ran Cross Country competitively at Roanoke College for four years and continued her training with the Cambridge Running Club in Cambridge, MA. Meagan has competed and placed in many 5k,10k and half Marathon races setting her PR at the BAA Half Marathon in 2006 with a top 20 female finish. In addition she has run several marathons and qualified for Boston twice. In 2008 she ran Boston with a 3:25 finish. Now with two small children she is looking to get back into training and racing, but mostly enjoys sharing her passion of running with others.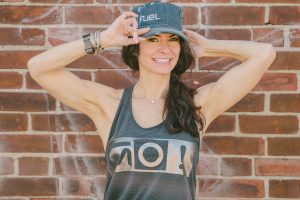 lori fisher byrnes | barre
From a very young age, Lori fell in love with dance and exercise through Ballet. After many years of enjoying all forms of movement, running, spinning, cross fit, paddle boarding & more, a nagging hip injury forced her to evaluate and modify. She discovered Barre in 2012, and not only did her hip significantly improve, her body get stronger, she also sustained less recovery time after exercising and fell in love with the method along the way! Lori became a Barre Instructor through Balance Studios in Cohasset the Fall of 2015. She was also one of the original trainers for the Boks Kids Program (a before school exercise program run by Reebok) where she taught the Boks program at her son's Elementary school for 3 years. Lori, her husband and son, split their time living and commuting between N. Weymouth (where she runs her husband's Chiropractic Office) and Plum Island, Newburyport. Barre has awakened Lori's love of dance and teaching, and she is grateful to educate others on the benefits & joy of practicing Barre!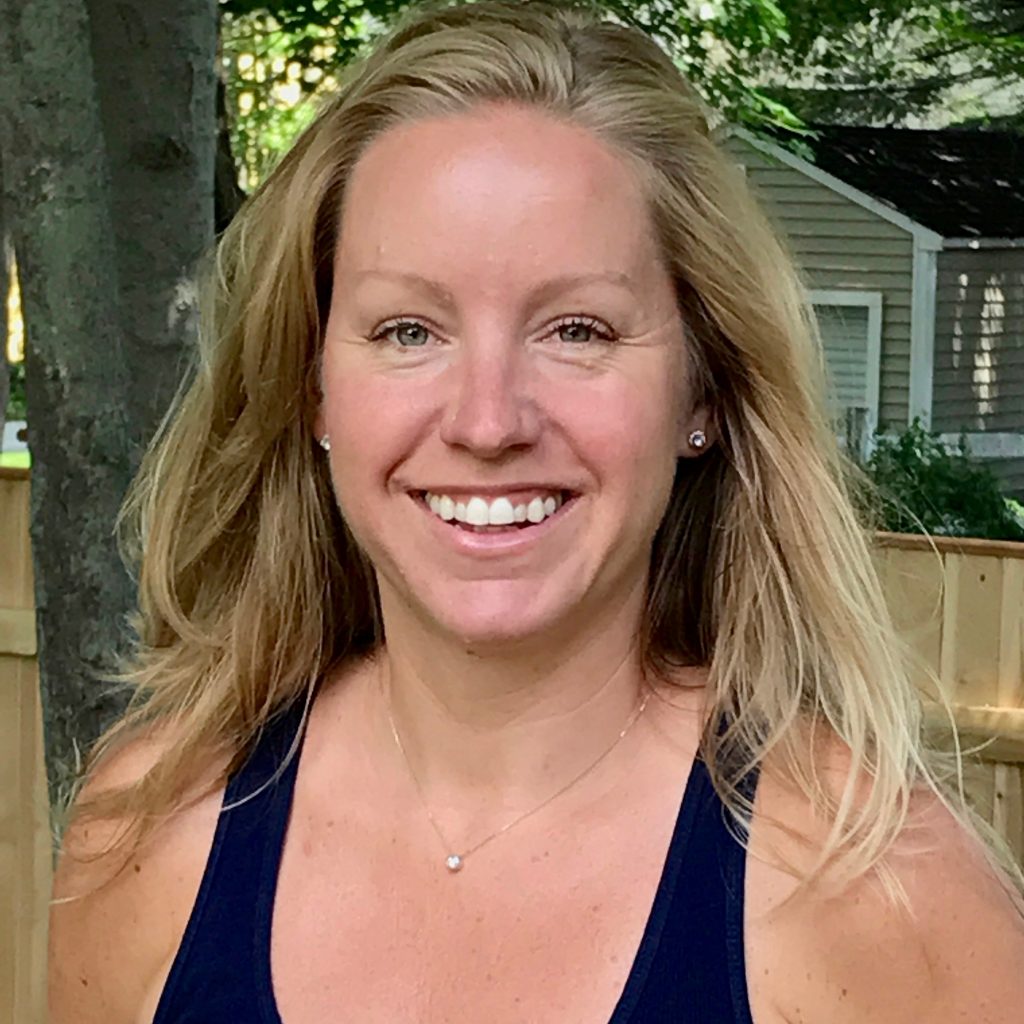 Rebecca Bourque | cycle
Rebecca is passionate about health and fitness. Growing up she was an avid athlete playing basketball, field hockey and track. Rebecca first became part of the Fuel family in 2011 shortly after the birth of her daughter. As a client she fell in love with Fuel's positive and supportive vibe and the dynamic and challenging workouts. Now a Fuel trained cycle instructor she strives to bring an inspired and challenging workout to every rider.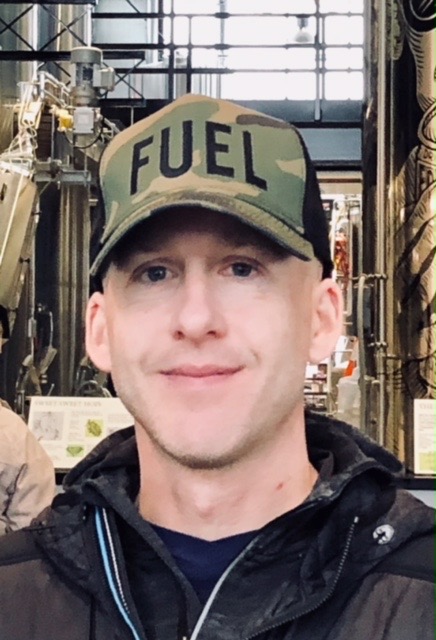 Phil Bean | cycle
Phil has always been active and involved in outdoor pursuits ranging from surfing and skiing to mountain biking and running, but over the past five years has become even more passionate about fitness. After hiring a personal trainer to help him prepare for an endurance race, Phil began focusing on nutrition, proper strength training techniques, and group exercise classes including high-intensity interval training (HIIT). Placing second in his division in that first race, a unique blend of high-intensity strength training and obstacle course racing, he knew he found a winning formula and was determined to keep improving. Since then, Phil has completed several other endurance races and long distance road races including his first marathon. Teaching group classes gives Phil an outlet to share his enthusiasm for health and wellness with others while helping them motivate, stay positive, and have some fun along the way.